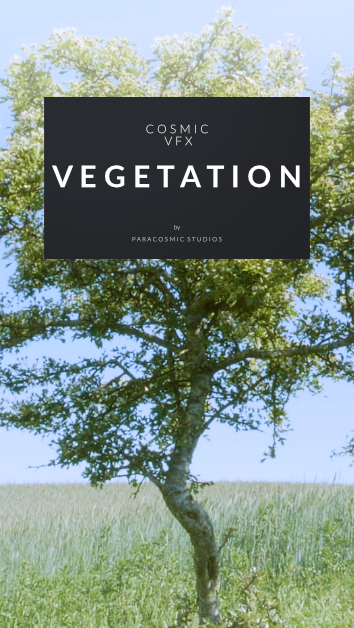 There are some revolutionary software options available to the VFX industry for creating hyper-realistic trees.
However, when selling realism is the goal there is no better way to achieve the goal than to actually mix in real elements. Our vegetation collection is perfect for patching areas when creating large scenes.
They are also ideal for the creation of foreground depth and assistance in dynamic framework compositions, which will significantly improve the production value of a shot.